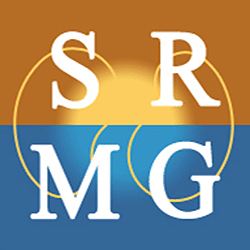 Southland Renal Medical Group
Nephrologists located in the Greater Long Beach and Orange County, CA Area
When you need a kidney biopsy to find the reason for your symptoms or to evaluate the health of your kidneys, you don't have to worry about the trauma of open surgery. The doctors at Southland Renal Medical Group specialize in performing minimally invasive needle and laparoscopic biopsies, obtaining enough tissue for accurate results that will help guide treatment decisions. Call one of the kidney treatment centers in Long Beach, Downey, Fountain Valley, or Los Alamitos, California, or use online booking to schedule a kidney biopsy today.
Why might I need a kidney biopsy?
A kidney biopsy is a procedure to remove one or more samples of tissue from your kidneys. The tissues are then examined under a microscope so that disease, inflammation, and abnormal cellular activity can be identified. The information obtained from a biopsy allows your doctor to make an accurate diagnosis and determine the best treatment for your specific condition.
Kidney biopsies are often done to find the underlying cause of generic symptoms like blood or protein in your urine. You may also need a biopsy when blood test results are abnormal, to assess a tumor, or to determine the cause of chronic kidney disease (CKD), nephrotic syndrome, or glomerular disease.
Your doctor at Southland Renal Medical Group may also recommend a kidney biopsy to:
Evaluate how well kidney disease treatment is working
Determine the amount of damage in your kidneys
Assess how quickly kidney disease is progressing
Monitor the health of a transplanted kidney
Find out why a transplanted kidney isn't working properly
Your doctor at Southland Renal Medical Group fully explains why your biopsy is necessary and what to expect during the procedure.
How is a kidney biopsy performed?
Southland Renal Medical Group will coordinate the minimally invasive needle biopsy procedure at our local hospital in conjunction with Interventional radiology who will perform the procedure. We will then have the tissue specimen sent to nationally recognized pathologists at Cedars Sinai for interpretation so as to assist in guiding treatment options. Kidney biopsies will be performed in the following way:
Percutaneous biopsy
This type of biopsy is taken through your skin using a narrow, hollow needle. Your doctor uses a local anesthetic, then makes a small incision where the needle will be inserted. Utilizing ultrasound imaging to guide the needle to a precise area of your kidney, a spring-loaded instrument is then used to pull the tissue sample into the needle. 
What are the risks of a kidney biopsy?
While there are significant risks associated with an open biopsy, minimally invasive procedures are considered to be safe. The possible risks of a needle include:
Urine in your blood
Pain at the biopsy site
Accidental damage to a nearby blood vessel
After a minimally invasive biopsy, you'll rest on-site for a short time, then go home the same day.
If you have questions about a kidney biopsy, call Southland Renal Medical Group or book a consultation online today.
Conditions We Treat & Services We Offer
Deceased Donor Renal Transplant