Acute Kidney Injury Specialist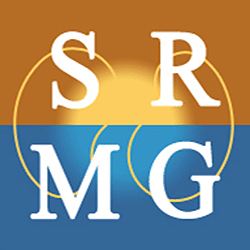 Southland Renal Medical Group
Nephrologists located in the Greater Long Beach and Orange County, CA Area
Acute kidney injury (AKI) doesn't occur when you're on the football or soccer field. It's a serious problem that abruptly develops and causes kidney failure. Rapid treatment makes the difference between a full recovery and ongoing kidney disease, which is why you need the expertise of the physicians at Southland Renal Medical Group. If you need help with acute kidney failure, call one of the kidney treatment centers in Long Beach, Downey, Fountain Valley, or Los Alamitos, California, or schedule an appointment online today.
Acute Kidney Injury Q & A
What is acute kidney injury?
Acute kidney injury is a sudden episode of kidney failure that occurs within a few hours to a few days. When AKI is treated quickly, it's usually reversible. However, AKI can also cause permanent damage, chronic kidney disease (CKD), and kidney failure.
Although anyone can develop AKI, it's more likely to occur in patients who are already sick and in the hospital, especially if they're in the intensive care unit. You're also at a higher risk for AKI if you're over the age of 65 and already have kidney disease or high blood pressure (hypertension). Chronic health conditions like heart disease, liver disease, diabetes, or peripheral artery disease (PAD) also increase your chances of acute kidney injury.
What causes acute kidney injury?
AKI can develop from many possible health problems that fall into three categories.
The first category includes situations where there may be not enough blood flowing to your kidneys due to:
Low blood pressure
Bleeding
Infection
Liver failure
Heart attack or heart failure
Organ failure
Burns
Secondly, it's possible you have kidney damage caused by:
Sepsis
Multiple myelomas
Vasculitis
Allergic reaction to drugs
Scleroderma
Glomerulonephritis
Finally, you could have a urinary tract blockage due to:
The bladder, prostate, or cervical cancer
Enlarged prostate
Kidney stones
Blood clots
In severe cases, patients with AKI can fall into a coma.
How is acute kidney injury treated?
Your doctor at Southland Renal Medical Group runs tests to determine whether you have AKI. Your test could include measuring urine output, a urinalysis, blood tests, and a glomerular filtration rate (GFR) that shows how well your kidneys are working.
The underlying cause of your AKI must be diagnosed and treated. You may need temporary hemodialysis to filter your blood until your kidneys recover. Your doctor may also prescribe medications to maintain the right amount of fluid in your blood.
After you heal from AKI, the team at Southland Renal Medical Group continue to work with you to support the ongoing health of your kidney. Many patients fully recover from AKI, while for others it's the start of progressive kidney disease. Any steps you can take to stay healthy, like following a kidney-friendly diet and maintaining a normal blood pressure, may prevent future complications.
If you need help with AKI or other kidney problems, call the specialists at Southland Renal Medical Group or book an appointment online today.
Conditions We Treat & Services We Offer
Deceased Donor Renal Transplant